Cistern is a project I started 3 years ago, back when I ran a hosting business and wanted a simple tool to aggregate network flow datagrams from my switches.

Cistern hasn't been a priority for me for a while since I stopped running that business and haven't touched a physical switch in a long time. At a certain point, I wanted it to support more than just layer 2 and layer 3 network flow information, so I added support (via my appflow package) for generic HTTP application flows.
Development basically stopped at that point. There was a bunch of stuff I didn't like about the implementation. I wrote a custom time series storage engine for it, but it's hard to work with just metrics for flow data. I wanted raw events to group in arbitrary ways. The internal architecture of Cistern also moved to a really complicated message passing system with lots of channels, goroutines, and callbacks.
It's time for the third rewrite.
I don't have a detailed design since I'm just getting started with the rewrite, but here are my high-level notes:
Events data model

Group by and aggregate events in arbitrary ways
Automatic roll-up and dimension reduction

"State sharing architecture" instead of internal message passing

Inspired by Ken Duda's talk about Arista's EOS architecture (on YouTube)

Cloud native

Support for AWS VPC Flow Logs and CloudWatch Logs
Automatic backup and restore from S3
Maybe an AMI to deploy into a VPC

Simple CLI tool to "query" a Cistern node
(Eventually) Grafana support
So yeah, lots of neat stuff coming soon!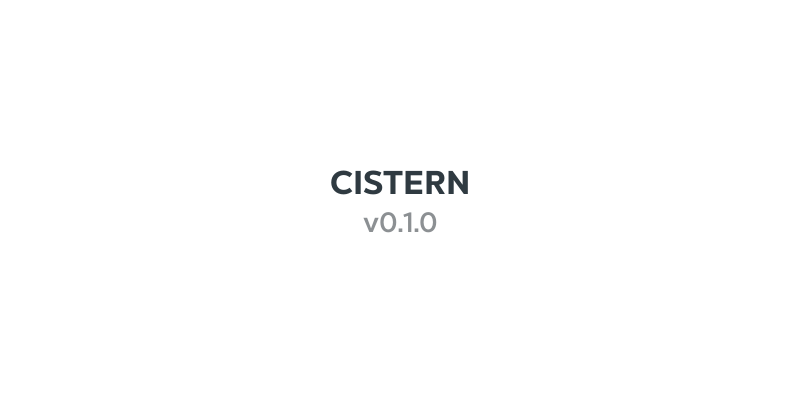 The goal is to keep things simple, developer-friendly, and be a great foundation to build on top of.